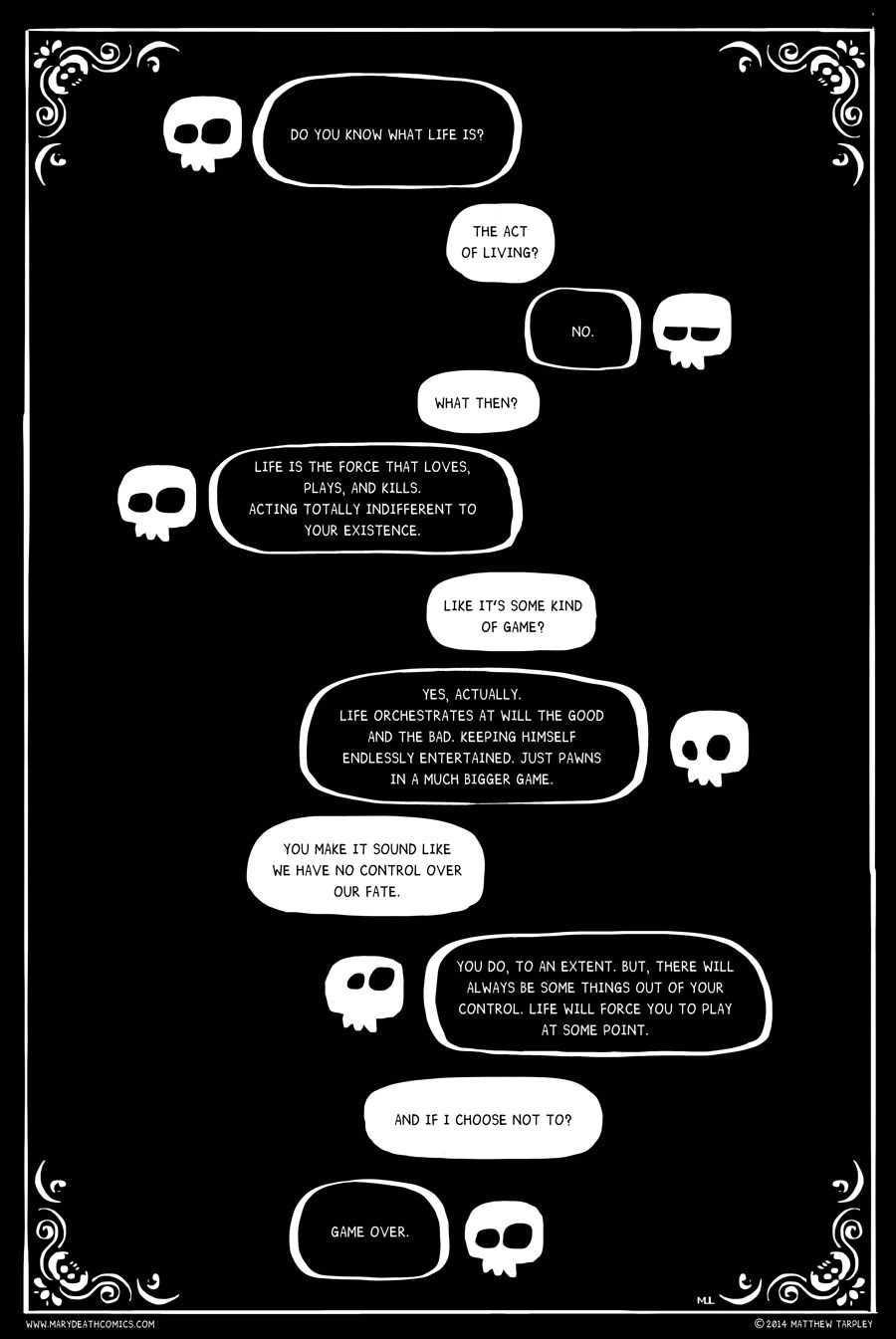 Of course it's too small,
go check out the original
.
I have a number of webcomics I follow more-or-less regularly. As some go defunct, I try to add others. I've been following
Mary Death
for a few months; it's about a precocious little girl and the figure of Death (reminds me of
Death in the Terry Pratchett universe
). I'm having my 59th birthday, and this one touched me.