OK, some pics from today's ride. First, here's that truck bike I referred to. I forgot to mention the front AND rear disk brakes, and the internal, seven-speed rear hub. He also had this odd, no-nose saddle, which may be comfortable, but it limits leaning, so it makes the bike harder to steer: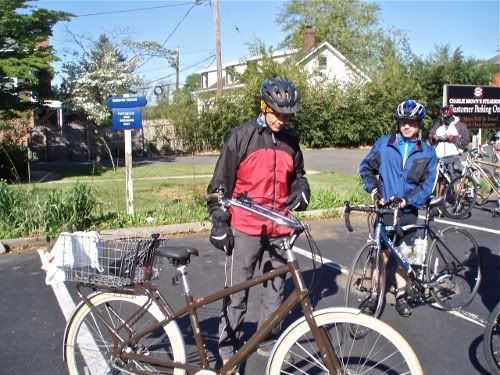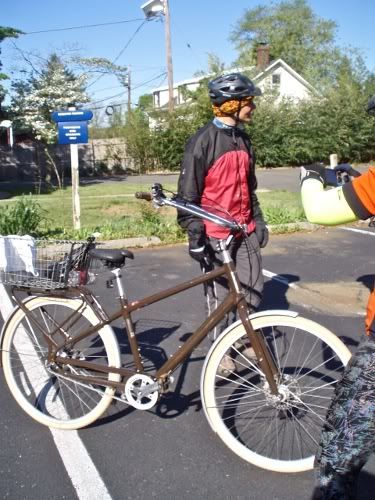 Laura, and her bike, Kermit, in the parking lot: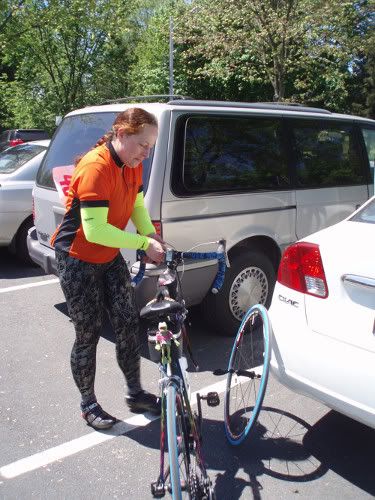 Dave H & Ron S at the Griggstown Causeway: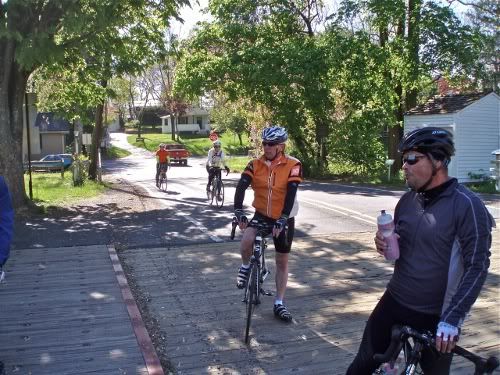 Joe M, Dave H, Ron, Laura, and May at the Causeway: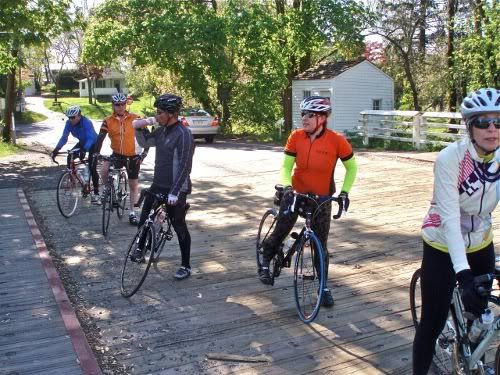 After the ride - Me, Shawn, part of Mike C, Rich, Dave H, and Ron:
Joe, Dave H, Me (with Rich B's head growing out of my right shoulder), Laura, Ron:
Shawn removing Mike's number tag. Dave H, Joe M, Rich, and I are awed by their coordination, or something.
Most of the gang: Shawn, Mike, Dave C, Joe, Rich, some guy, Laura, Dave H, Ron.
Photographer Ed C.