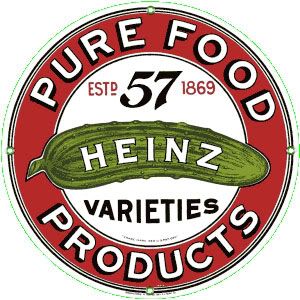 I've got a birthday in a bit over a week. It's my Heinz birthday; I'll have as many years as Heinz (used to have) varieties.
(I guess you've gotta be
d'un certain age
to get this, because the current Heinz logo (available on
this page
) is one of those boring new streamlined could-be-anything corporate logos - but when I was growing up, "Heinz: 57 Varieties" was all over everything they sold... which at one point, according to at least one not-too-reliable source, included
over 1300 varieties
.)
Sheesh. I hope I never get
that
old.