It's too early to tell yet whether this will be a "stuff that works" thing.
Ever since I returned to cycling about ten years ago, I've been baffled by cycling eyewear. Some pair cost hundreds of dollars, and I can't imagine that they provide that much added value in improved visibility. On the other hand, I'm continually flabbergasted by the amounts of money some people will pay for style. (Like, diamonds? Have they any real use? Have they any resale value?)
I've been using these DeWalt safety bifocals, clear and smoke, for years.
I've been getting 'em
here
; they're about $12 plus shipping. They are available with various bifocal levels in the lower part, and the upper has no prescription.
Lately, though, a few things are coming together to tell me I need real prescription glasses for cycling. Like, it's been getting hard for me to read street names on signs.
Then I read
this post
on Dave Moulton's Bike Blog (Dave claims no relationship to
Alex Moulton
of the
folding bicycles
). Dave is a former custom framebuilder who folded up shop in the 1990's; he's an amiable curmudgeon with a host of opinions about which he holds forth on his blog. His syntax and punctuation are, at best, idiosyncratic. But his posts are good reading.
In his post on glasses, he said:
...I cannot understand why I didn't treat myself to a pair of these glasses before. Like many other cyclists, I spend money on all the right equipment. Clothes too, shoes, helmet, my comfort is important... And yet all these years I have neglected the vision part, which is important for my eyes, my safety, and is just one more thing to make my cycling experience just that much better... Like many aspects in life, ignorance is bliss, and I never knew what I was missing until I tried something that is a vast improvement.
Well, all right. But he only got one pair of glasses, with fairly dark lenses. I like to have dark lenses for bright sunlight, and clears for cloudy days, or when I have to read the GPS or a cue sheet.
Then I remembered seeing some riders with sunglasses with inserts behind for the prescriptions. Can you get these with replaceable colored lenses?
You can.
Serfas has four models
. I like the
Gladiator
(in black, of course).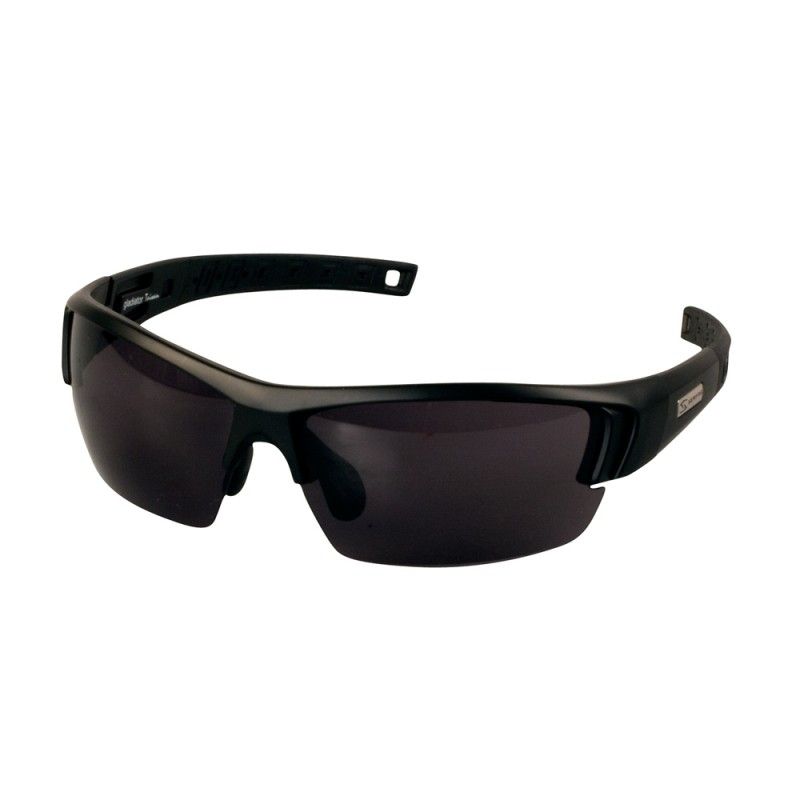 But how to get the prescription lenses installed? I called four opticians: three didn't want to do it at all, and the fourth wanted almost as much to install lenses in the insert (that I would provide) as I paid for the (trifocal) glasses I'm wearing now.
Well, that would not do. But in my stumblings around the internet, I found
LensesRx
. These folks will put lenses into your frames, for what seem to be reasonable costs. I emailed them asking if they could put the lenses into the insert for the Gladiators (with a link to the frame) if I sent my prescription, and got this response:
As per our opticians who have inspected the pictures you provided us with, we can work on your items and fill it according to your requests. All we need is a copy of your prescription.
So the Gladiators are on the gift list (probably Christmas; The Excellent Wife [TEW] and I start our Christmas shopping ludicrously early), and I'll send 'em off to LensesRx with the prescription.
Further developments as they arise. Watch this space.