Oh, for heaven's sake.
On
Oursignal
, a content-collecting-and-rating site, I found this link to this site for
Bicymple
. Both the head tube and the seat tube are steerable, and the pedals are connected directly to the rear hub.
Other than trick riding, what does this bike do better than the standard safety bike? It's not good for speed (no gearing between the pedals and the hub), hills (no setback between the saddle and the rear hub), distance (it's too short to damp any road vibration)...
Not that I think anybody would... but don't bother to get me one of these.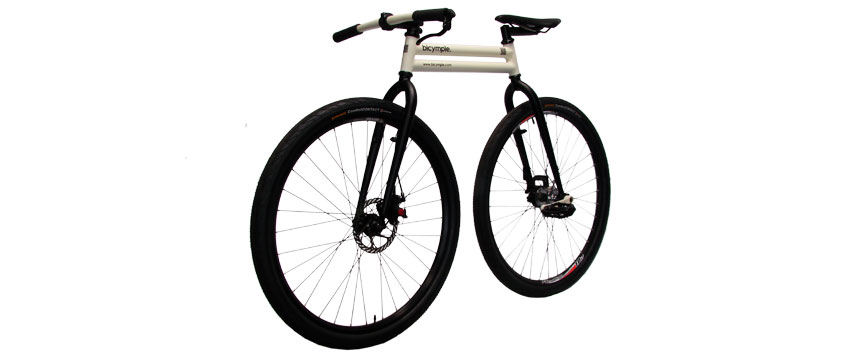 Hrmph.