The email from friend Dave C said, "This as Jim written all over it", and included this
Craigslist link
. But ads on Craigslist are ephemeral, so I saved the ad copy (below), and the pics.
This classic bicycle was Maserati M-11 a complementary gift for the purchase of a Maserati during the 1970s. The bicycle has the classic feel thanks to its Italian made chrome-moly steel frame. It has new tires, and tubes. This rear classic is hard to find but there are too many bikes in the garage here.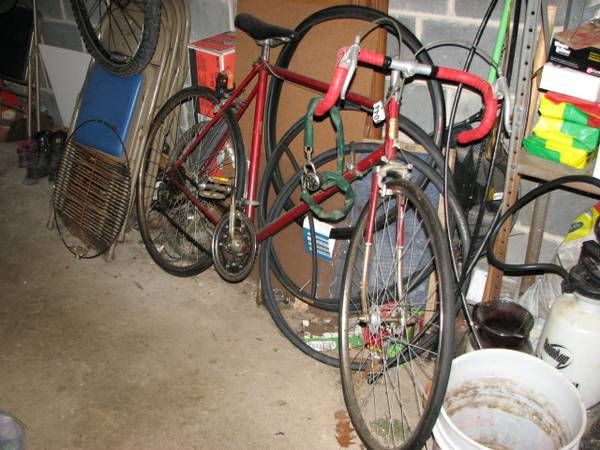 It's a pretty frame, with downtube shifters, apparently lugged, and I'd love to have a project bike, but if I bring home another bike, The Excellent Wife (TEW) says I'll have to buy her another house. Besides, the Yellow Maserati would get jealous.
(For those of you who aren't in on the joke, I refer to my grey titanium bike as the Yellow Maserati. I figured a yellow Maserati would be a good example of an outrageous purchase for a midlife crisis, which my bike partly was. Further, it is neither yellow, nor a Maserati, and the incongruity tickles me.)