Edit July 13 2017: Nope. No longer. See this post. Links in the post below will be disabled.
I have a cheapo-cheapo Blackburn floor pump that I keep in the garage. It had given up filling Schrader valves, and recently it had become unreliable about filling Presta valves as well. I thought about replacing the pump, but then I found out about this Blackburn Anyvalve Replacement Head: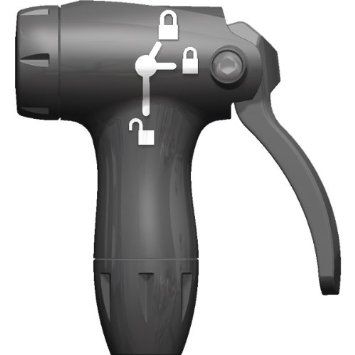 For a Blackburn pump, you can just unscrew that bottom collar, unscrew the old head from the hose, and replace with the new one. For other pumps, if the hose is within a standard range of sizes, you can cut the hose off cleanly, slide the bottom collar onto the hose, insert a plug that goes into the hose, and screw the head into the collar.
It's better than the head that came as original equipment on the pump I bought years ago. It's good enough that I've ordered one (from my new fave bike shop,
Kim's
) to replace the two-hole head on the Topeak pump I keep in the car.